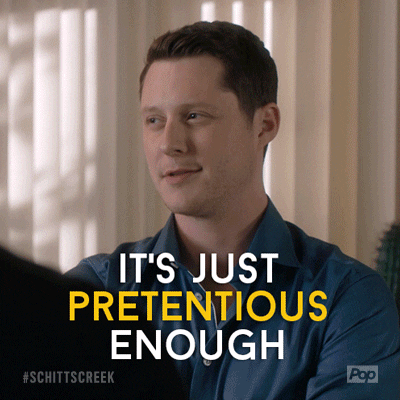 Okay, this post might be controversial to some, but if you're already feeling uncomfortable, I urge you to read the whole thing. Basically, I'm sharing a few Facebook posts I made recently because — well, because it's my blog and I wanna.
Haha.
In all honesty – it's because I do have a modest platform and readership. Thus, I feel I called and compelled to use that platform to share my thoughts about things that I deem important or interesting, (whether that is Britney Spears and makeup, or cancel culture and racial bias.)
Before I proceed, I also wish to add that none of these posts are/were calling out any one individual. (And, listen, if I cut ties with every friend or family member who held differing beliefs from my own, well, I might be a very lonely person.)
If you feel bad or take it personally, that is honestly on you and I say that from a loving place. I urge you (in the friendliest and least judgmental of ways,) to sit with that discomfort and soul-search as to why you feel called out. Oftentimes we (myself included) take things personally or feel defensive because a mirror has been held up to an ugly or inconvenient truth we don't want to recognize about ourselves.
But my goal(s) are to educate, to vent, to spread awareness, to journal my thoughts, etc. and not to offend! So, pretty please do not come at me with any bitterness, trolling, avoidance, or aggression!
So, anyway…some soapboxy, stream-of-consciousness thoughts for ya:
On White Privilege + "Colorblind" Racism
I just saw white privilege explained in such a simple but effective way: white privilege doesn't mean your life hasn't been a struggle; it means that struggle WASN'T BECAUSE OF THE COLOR OF YOUR SKIN. Of course, it's more nuanced than that, but this is a basic explanation that hopefully people can begin to grasp.
Furthermore, the onus is on us to educate ourselves and be allies. It isn't up to people of color do that for us.
Thinking white privilege doesn't exist is … an example of white privilege.
Being "color blind" erases real issues — and differences — relating to race.
Different isn't bad. Acknowledging race isn't bad.
Even if you aren't "racist," you likely possess unconscious racial bias.
Just because you don't see, feel, or acknowledge racism, or bias, or privilege, doesn't invalidate people's feelings about those things, and doesn't mean they don't exist.
You think our culture and education system aren't whitewashed? When's the last time your kids or you learned about history or culture that *wasn't* American or European? If they did learn about it, how much time was devoted to that versus "white history?"
You can't erase or ignore the experiences or the pain of others because of your own guilt, pride, or ignorance.
And here's the thing, fellow white folks: no reasonable person is shaming or blaming or guilting your for being white. But imagine if we were; imagine how awful it would feel to be judged solely based on the color of your skin. Imagine how awful it would feel to be judged based on the actions and beliefs of every other person of your entire race, or simply based on (outdated, unproven) stereotypes. Then think about the potential of maybe feeling that every day for your entire life.
What toll would it take on you, on your children, or anyone else who is your same color, in part or in whole?
It's not easy to change our ways of thinking and pointing out race and racism can feel uncomfortable. But it shouldn't — it should not be uncomfortable. The fact that it is just shows we have a long way to go!
Also…I am not speaking for any BIPOC, just my own opinions and experiences. I am intelligent and self-aware enough to admit I don't know everything and that stories about racism are not mine to tell. Please feel free to correct me if I am wrong or speaking out of turn! I welcome knowledge and want to learn & do better
PS: A *wonderful* resource that we've used at work before is Harvard's Implicit Bias Test to see how much implicit/unconscious (i.e. unintentional or inadvertent) racial bias you have.
On Willful Ignorance + Not Taking Accountability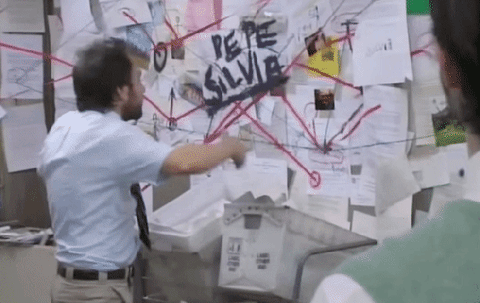 Something (among many things) that really annoys me about our culture nowadays is that everybody thinks things they don't like or don't understand are "fake" or a "scam." Just because you don't quite "get" something, or it isn't your cup of tea, or you felt duped because you didn't do any research going into it, does not mean it is fake or a scam.
– a multi-level marketing company isn't inherently a "scam" because of the sales or payment structure. Additionally, just because some thing requires AutoShip or a membership does not innately mean it's a "pyramid scheme." Furthermore, not all direct sales companies are typical "MLMs," and not all MLMs are bad. Yes they can be annoying but that's not the same as a "scam."
a timeshare or vacation club isn't a "scam" just because you (gasp!) have to sit there through a presentation to get your free trip or iPad or gift card or whatever. *Of course* they're going to try to sell you a membership. That's their job! –
you forgetting to cancel your free trial and being charged does not mean the app or company is scamming you.
– science isn't fake because you don't understand it.
– not everything is a conspiracy.
– you *giving permission* (intentionally or not) for websites and apps to "track" you or have access to private information and data is not their fault.
– medicine isn't inherently bad because it's not natural. In fact, nothing is inherently bad solely because it's not natural. I cannot stress this enough.
– people deserve to be paid for their time. Someone charging you their worth to do something for you or provide a service to you is not a ripoff because you don't want to pay. Furthermore, depending on the industry and your contract, sometimes you're paying for someone's time and not necessarily a guaranteed result or outcome. (I see this a lot doing work in public relations and weight loss.)
– did I mention that science isn't fake or harmful just because you don't understand it? I feel like I need to say that one again.
– also, just because someone is trying to sell you something does not mean it is a scam or a ripoff.
– just because something hasn't happened to you personally or you don't see it in your everyday life does not mean it isn't a problem that greatly affects other people on a regular basis. You not seeing or believing something doesn't mean it doesn't exist
– you are entitled to your own opinion but not your own fact.
Facts are facts are facts.
– unless it is satire or a conspiracy-based or opinion-based site, *actual news* isn't "fake" just because you don't agree with it or it doesn't align with your views. Of course news can be biased, but that doesn't mean fake.
– some folks don't seem to understand what cancel culture is. Things changing with the times in the sake of equality, progress, evolution, modernity, or even just plain market research does not equal "cancel culture." some of it is ridiculous, I agree. (For example – Pepe LePew. Stupid, in my opinion.) Some of it, though, is more than warranted. (Those certain Seuss works being pulled, for example.) And some, it's like…who cares? (Who gives a flying you-know-what if the brand is now Potato Head? It's a plastic potato.) I'm seeing the phrase cancel culture be way overused by people who never once said it a year or two ago, and don't even seem to fully grasp *what it truly is and is not.*
The entitlement, whining, finger-pointing, blame-shifting, shaming, and intolerance are rampant online these days. I feel that our society has been oddly infantilized to the point that it's nearly crippling for some (no accountability or personal responsibility, zero intellectual curiosity,) addicted to rage, always feeling attacked, take everything personally even when it isn't, and looking for ways to vent — but it's sometimes misdirected, towards the wrong causes or the wrong people. (*And trust me — I do understand that this post is kinda complaining, sort of shaming, possibly snobby, and semi-ragey as well … but at least I have the self-awareness to admit that, which is something that many people lack. There's nothing wrong with being vulnerable and admitting where your flaws or blind spots are. [one of my biggest flaws is being judgmental about willful ignorance.]
And, I do think that, despite my opinions on all of the above, we can and should each use our own social media pages and profiles however we see fit. Now, granted, I don't believe that gives folks a license to go troll or slander others, or go on a rant on *someone else's* page or post.)
*the TLDR? -> Stop yelling at people because YOU didn't read the fine print*
On Mental Health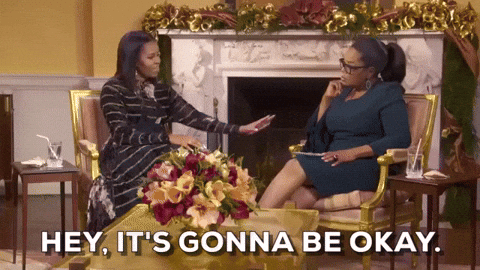 The stigma against taking care of mental health is ridiculous. Mental illness is illness; your brain and your mind are a part of your body and a part of what makes you, you. Oftentimes, people avoid addressing their mental-emotional wellbeing because, for some toxic reason or other, American society has positioned it as a weakness to admit to having any kind of mental health issue. Or, even worse, there are some people who blame or 'demonize' folks with mental illness.
Mental illness is not a joke and it isn't weak to address and take care of mental health. My personal belief is that everyone should have a therapist, just like everyone should have a primary care doctor. Even if it is just for talk therapy and there is nothing you need to fix, taking a heart-centered behavioral health approach to managing mental-emotional wellness is only going to benefit you and those around you.
Not everyone needs medicated or "committed"– I think sometimes that's the fear.
There are talk therapists; psychiatrists who prescribe medications, and some who take a holistic approach; there are counselors (some of whom are Christian counselors, or specialize in kids or family counseling, LGBTQIA or disability specialties, etc,); and even health coaches who can help you whether you are just wanting to vent and unload, or, if it's something that requires medication or treatment.
One of the biggest things I see every day in my line of work is unaddressed depression and/or anxiety, which leads to a whole other array of problems ranging from weight problems, job loss, financial illiteracy, and even, at times, misdirected anger, or, even more worrisome, violence or suicidal ideation.
Of course, I'd be remiss if I didn't also address the elephant in the room which is toxic masculinity. There is another largely-American ideal of "manliness" and somehow that (archaic, misogynistic) notion is closely associated with power, violence, and "toughness" — toughness meaning that "boys don't cry," and that the emotional health of men and boys goes unaddressed.
That saddens me.
Mental health is a social justice issue. 
Mental health affects not just you but also your family, friends, and loved ones. If you aren't doing it for yourself, do it for them. Whether it's simply just coping with stress, or working on anger issues, or, it's a diagnosis like PTSD, bipolar disorder, schizophrenia, borderline personality disorder, or, even addiction, help is available for those who want or need it — and it's often affordable or, in some cases, free. There are lots of nonprofit organizations that can direct people to low-cost or free services. And there's zero shame in taking advantage of that!
In my personal opinion, (as someone who works in behavioral health but isn't a medical professional,) a lot of hatred and division, even broken relationships, stem from not only ignorance but also from, sometimes, unaddressed mental health issues, big or small.
To be clear, however, mental illness should also not be a scapegoat for violence, racism, or just being a crappy human being. Being mental ill or dealing with any kind of mental health concern does not mean you're a bad person — nor does it give you an 'excuse' to be.
One of the strongest, bravest, and most compassionate and loving things you can do for or toward yourself is to TAKE CARE OF YOU: mind, body, spirit, and soul — regardless of what others might think about it.
(And for what it's worth; I'm here to listen if anyone needs me to, as well!)
Neuroplasticity + Liberal vs. Conservative Brains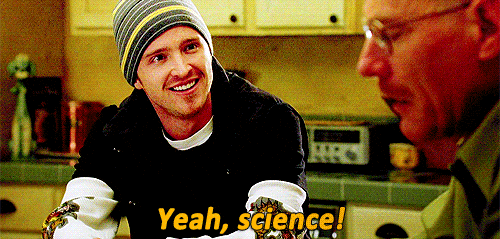 Recently I've come across some scientific articles in my Mensa group about how the brains of liberals and conservatives LITERALLY differ on a measurable, structural, physiological, and sometimes chemical level. Now, that doesn't mean that people can't change, or evolve, or have a malleable approach to things — growth mindset vs. fixed mindset, nature vs. nurture, etc. (i.e. some of our views, values, and preferences are environmental or based on personality or unique personal experiences, sometimes we can change if we want to and work at it,) but it is interesting to see that we are *truly* wired differently. It also goes to show that you can't always change people— sometimes, it just comes down to biology and how we were each created. 💜
After posting the above status on Facebook, it led to more conversation, so I'll share those threads here, edited for clarity or cohesion, as well as the source material:
The TLDR is primarily variations in the amygdala and how we perceive threats & process fear. Conservative brains have larger amygdalas and are more likely to act out of fear or in response to perceived threats, and are also more likely to view new things as threats. Liberal brains have smaller amygdalas but larger emotion processing and empathy. They are more likely to be accepting of change and other people outside of their immediate circle. 
Both brains show capacity for large levels of compassion, but, to whom that compassion extends will differ: those with conservative brains will have compassion towards themselves and their kids and maybe immediate family — the less 'close' a person is, the less compassion they will receive. A person with a liberal brain of course has self-compassion and large levels of compassion for their loved ones, but, they are more likely to also have compassion on a more general and global scale, for example, compassion for a stranger or a group of people even if they do not belong to that group. A person with a conservative brain is more likely to view strangers or acquaintances as "others" and a person with a liberal brain is more likely to view acquaintances or strangers as "us." (A Biblical-and-biological anatomy would be that the conservative brain sees themself and their family as a finger but the liberal brain thinks about the whole hand, not just the fingers.) 
A good way to think of it is this: essentially, conservative brains are more wired for survival, stability, compassion for family and self, and avoiding threats; liberal brains are more wired for change, universal compassion beyond family and self, and processing nuance. A "liberal brain" is more likely to be attached to someone more open with feelings or affection, whereas a "conservative brain" is more likely to be attached to someone a little more guarded or closed-off. It also found liberals tend to appreciate art, beauty, and diversity of thought and circumstance more than conservatives, but that conservative brains value honor, religion, and tradition more than liberal counterparts.
Again, the conservative brain has a bigger amygdala ("The amygdala is commonly thought to form the core of a neural system for processing fearful and threatening stimuli, including detection of threat and activation of appropriate fear-related behaviors in response to threatening or dangerous stimuli," whereas the liberal brain has more processing of emotional intelligence and empathy. So none of it is really about intelligence per se, just which group values what & which group is better at what! While international scientific studies and self-reporting indicate that those with a higher IQ tended to hold more liberal political views, being a conservative by no means indicates that someone is stupid. Less tolerant, maybe – but, again, that could come down to biology. (One study showed that liberals were more tolerant and kind towards conservative counterparts, than vice versa. BUT – and here's something interesting — people with higher intelligence or higher levels of political savvy and sophistication are more likely to be ideologically intolerant towards less intelligent, less politically-sophisticated people than vice versa. Eek!) That all being said, I personally don't think intelligence or education is the question so much as empathy and tolerance, to be honest. I know very smart and loving people from "both sides of the aisle," and successful people from all walks of life, too.
Now, the question remains if these differences in the brain are what causes someone's sociopolitical views and values, or are a result of those views and values. (Nature vs nurture.)
I use the phrases "conservative brain" and "liberal brain" or "person with a ____ brain," because — and here's another interesting part — depending on personality, education, and how they were raised, etc., a person with a brain that presents as conservative can identify politically as a liberal and vice versa (which, to me, indicates, we can overcome our 'wiring' for this type of thing if we so choose.)
Where I think this comes in handy is thinking about racism and racial bias: a conservative brain may possess more racist thoughts and ideations because they perceive others and 'differences' as a threat. A person (democrat or republican!) who has a more 'conservative brain' can  work to overcome and change this, to move past those tendencies towards fear-based racism or what some refer to as "othering." So, as with mental illness, differences in brain structure are not an 'excuse' to be racist, or, to otherwise just be a selfish jerk. Haha.
Brain structure might not change too much BUT — the mind is a malleable thing!
If any of you are familiar with neuroplasticity, this is all really interesting to think of in terms of that & also fixed mindset vs. growth mindset — oftentimes people are "wired" for one or the other so I would be curious to see how that correlates to all these findings.
The one article says conservatives report being happier or more satisfied in life but only if life is the same as it always was, meaning not a lot of changes, new things, progress, or surprises (i.e. happier with the "status quo" and the "way things have always been done.") They desire comfort, security, familiarity, tradition.
Whereas liberals report less satisfaction possibly because they are more likely to have worries and concern about the world or our society as a whole/outside their household. But, they are often able to overcome that because as a whole (and this is just based on studies) they are also more likely to easily adapt to and accept progress and change.
It is fascinating! As with most thing,s a combo or a happy medium is probably the best. Too bad we generally have no say in how our brains operate lol.
I think it's cool how brain scans can show what regions of the brain are most active and how different shapes or sizing of different parts of the brain can play a role in personality, emotion, and even how we view the world, for better or for worse. (Of course there's a lot of other factors at play though than just physiology of the brain.)
It's so difficult when things that people say, do, or post make us uncomfortable or hurt us, but it *is* helpful to remember that that may not be their intention, that we literally perceive life and the world in a different way, and we're all just wired differently! But it is very empowering to know that we can work to overcome our wiring and break those cycles if we so wish!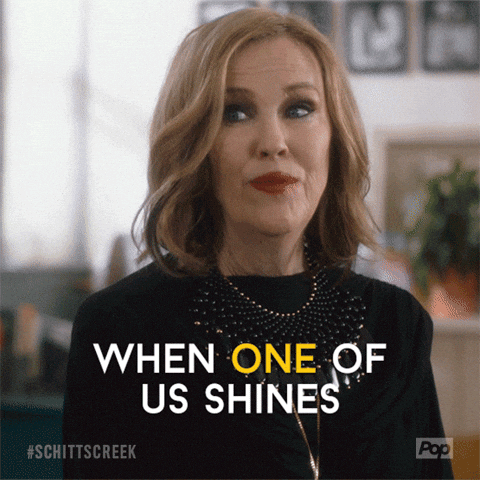 If you need a break from these heavy topics, take a peek at my recent beauty & wellness product guide, videos of my bird talking and playing basketball, some #FreeBritney drama (heavy in its own way), and/or stay tuned for my next blog post about MUSIC!!!!!!
Some Sources I Referenced
(Y'all Know I Love to Fact-Check!! w00t!)
Political Orientations Correlated with Brain Structure 
Liberals Tend to be More Empathetic than Conservatives Says New Scientific Research
Key Psychological Differences Can Determine if You're a Liberal or Conservative 
Conservative and Liberal Brains Might Have Some Key Differences 
Psychological Differences and the Political Atlas of the World 
Ideological and Intellectual Intolerance: Study
White parents teach their kids to be colorblind; here's why that's bad for everyone.
Psychology Today: Colorblind Ideology and Racism
Understanding White Privilege Through Everyday Examples 
White Privilege Memes & Graphics 
Toxic Masculinity and Men's Mental Health
---
(*Did you know? You're reading my personal blog. To view the home page of my main website, navigate from the menu above or click here.)